Ticket Information
North Park Village Nature Center
Admission is free, walk-ins encouraged
For reservations, call 312-744-5472 (between the hours of 10 & 4)
Horner Park
Admission is free, walk-ins encouraged
For reservations, call 872-202-4963
Wicker Park
Admission is free, walk-ins encouraged
For reservations, call 872-202-4963
The Morton Arboretum
Inform gatehouse you are there for Theatre-Hikes to gain entry into The Morton Arboretum.
Non-member price:
Children $10, Adults $20 - includes admission to The Morton Arboretum
Discounts are available to Arboretum members
Call 630-725-2066 or go
here
.
Pullman State Historic Site
Admission is $15/Adults and $7.50/Children Under 12
Free parking
Reservations are available by calling Theatre-Hikes at 872-202-4963 and Tickets are also available through the link below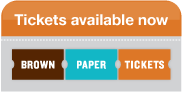 Other Places to Go
Venue Information
Are you a representive of a venue looking for summer programming and interested in booking a hike? Click the link above for more detailed information!